The One World One Heart event is going on now until Feb. 15th. On Feb. 15th I will pick a winner by using a random number generator. That winner may choose any 2 greeting cards from my Zazzle store and I will have them shipped to you. I have everything from photography of my animals, flowers, ect. to vintage images that are in the public domain that will be reproduced as a brand new greeting card. At the moment there are 1160 cards to choose from and I am sure to add even more before the end of the event.
Here are just 2 examples you will be able to choose from. You have until midnight on Feb. 14th to enter.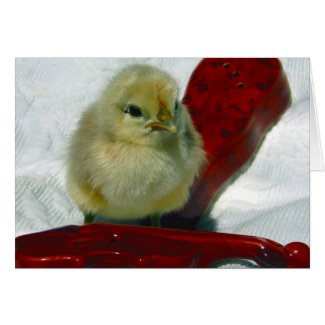 Musical Chick
by
angelandspot
Browse
Chick Cards
I just love my critters and photography so much so many of my photos are of my critters. Sometimes I also take photos of other people's critters as well. I also love flowers so several of my photos are of flowers and pretty weeds. Yes, weeds can sometimes be pretty. I also really love vintage postcards. There you have it. A little about me. I am having so much fun visiting all of the wonderful blog posts during this wonderful event.