There is a swap meet this weekend. I'll be on the lookout for more vintage postcards and if I am really lucky some vintage books and magazines printed before 1923. You never know who or what will show up at a swap meet.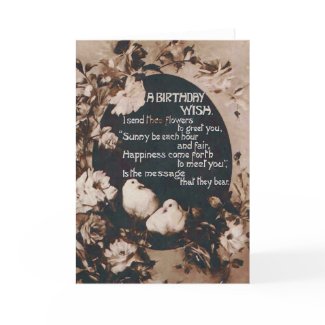 A Birthday Wish Doves Vintage Postcard
by
angelandspot
Make
personalized note cards
on zazzle.com
My advertising tee arrived from Zazzle yesterday. Now I will be wearing it at swap meets and other places hoping people will see it and look the store up. It's not this tee but I am very happy with the quality of tees from Zazzle. I had sold some in the past and always wondering if the customers would be happy and now that I have my own I know they are amazing.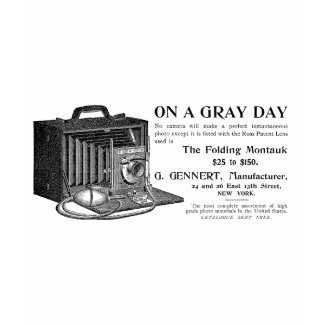 The Folding Montauk Camera
by
angelandspot
Make
custom t-shirts
at zazzle.com