I've been busy and haven't posted in awhile. Sorry. I had a swap meet last weekend and I have 2 this weekend so I have been busy with that plus all the farm work. I did get a few new things added to my Zazzle store this week.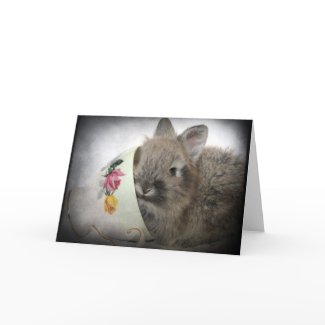 Lionhead Bunny and Teacup
by
angelandspot
Create a
custom note card
onine with zazzle.com
Bunny and Wine Glass
by
angelandspot
Shop for a
greeting card
with zazzle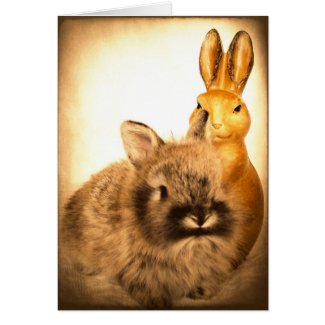 Real Rabbit and Fake Rabbit
by
angelandspot
Browse other
Rabbit Cards
Too bad I didn't have these photos in time for Easter but I guess they are there for next year now. My sister came from out of town to visit this week. She's not much of an animal person. Strange, I know. But anyways, she fell in love with my bunny and wanted to kidnap him. I would have let her have him if she really wanted him. She would have taken excellent care of him but her roomate said no so he stays here. :) I am so glad I got to see my sister. I wish I could see her more often.
Well, I have some more stuff to get done to get ready for this busy weekend. I'll try not to miss so many days between posts again.