Hi. I haven't blogged in ages. I was busy moving last month. I am now settled into the new place and hoping to have some sort of Internet connection sometime soon. I've created a lot of new art just haven't been able to post it to the stores yet until I get the Internet at home. Right now I am checking in at a public library.
I've taken several barn photos the past month. Here's an older work of mine from 2010 hopefully very soon I will be able to add the newest barn artworks I've created to the store.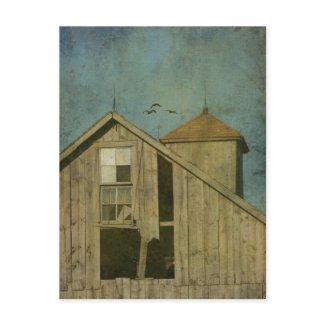 Rural Iowa Barn 5
by
angelandspot
Join one of the biggest
artist affiliate programs
You might also like:
Both of which are some of my digital collage works. Hopefully I will be back to blogging more regularly soon.