I've played with some photos I shot out the window on Weds. as we were coming home from running a few errands. I took photos of barns and cattle out in pastures.
This one was 10 layers before I flattened the image. I combined two different photos I took plus a texture from Playingwithbrushes.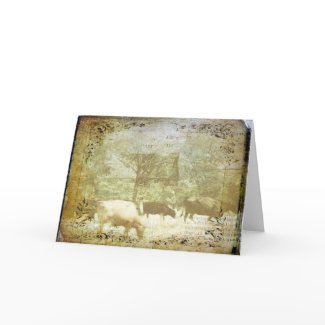 Cattle Pasture 2
by
angelandspot
Browse
Cattle Cards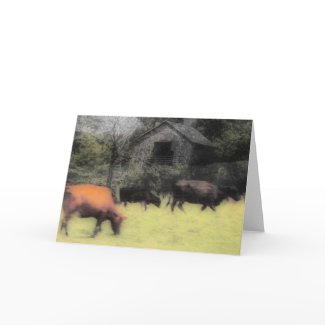 Cattle Pasture
by
angelandspot
Design custom
picture note cards
onine with zazzle.com
I plan to take some more photos of cattle someday when it is a bit cooler outside. I want to add more cattle items to my
cattle line of products
at Zazzle. Maybe I will come across the photos I took of my show cattle I used to have back when I was in 4-H someday. I'm sure I have some around here somewhere then I could scan them in. I'll also take some photos of the neighbor's cattle someday as well.